FACTORY ASSEMBLED HANGING HARDWARE KITS
For easy installation station upgrades in Pennsylvania, New Jersey, Ohio, California, and Washington, VST offers ENVIRO-LOCTM ECO Low Perm Factory Assembled Hanging Hardware Kits.
INNOVATIVE TECHNOLOGIES FOR GASOLINE DISPENSING FACILITIES (GDFs)
VST: One Company – Integrated Solutions
Specializing in products for the GDF segment of the petroleum industry.
INNOVATIVE TECHNOLOGIES FOR STAGE II VAPOR RECOVERY
VST products provide a reliable, cost effective approach that helps protect the environment by containing fugitive vapors and odors for both balance and vac assist systems.
INNOVATIVE TECHNOLOGIES FOR FUEL DISPENSING NOZZLES
The ENVIRO-LOC™ Series of nozzles represent the most innovative concept in the industry for reducing fuel drips while filling your car.
INNOVATIVE TECHNOLOGIES FOR FUEL DISPENSING HOSES
VST fuel dispensing hoses incorporate a large selection of products ranging from conventional to vapor recovery – including low permeation styles.
INNOVATIVE TECHNOLOGIES FOR UST PRESSURE MANAGEMENT SYSTEMS
Around the world, fugitive emissions are a main contributor to ground-level ozone (pollutants) and ground water contamination. The GREEN MACHINETM captures, controls, and monitors fugitive emissions to improve air and water quality.
INNOVATIVE TECHNOLOGIES FOR SAFETY BREAKAWAYS
VST Reattachable safety breakaways offer a unique design that compensates for spike pressures and nuisance breaks while allowing easy hand reassembly in the event of a drive-off.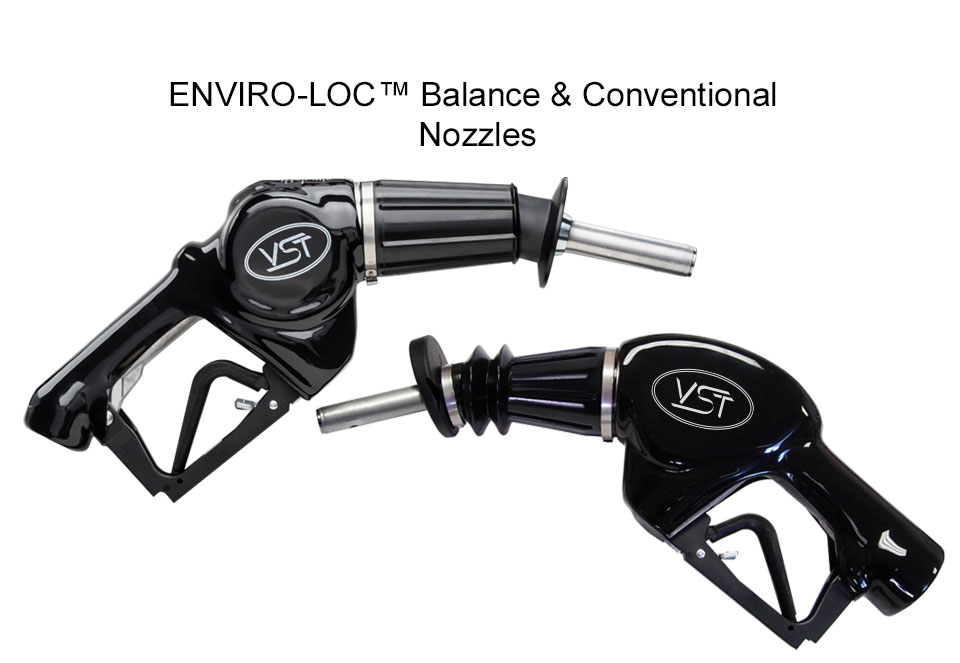 ENVIRO-LOC™ Balance &
Conventional Nozzles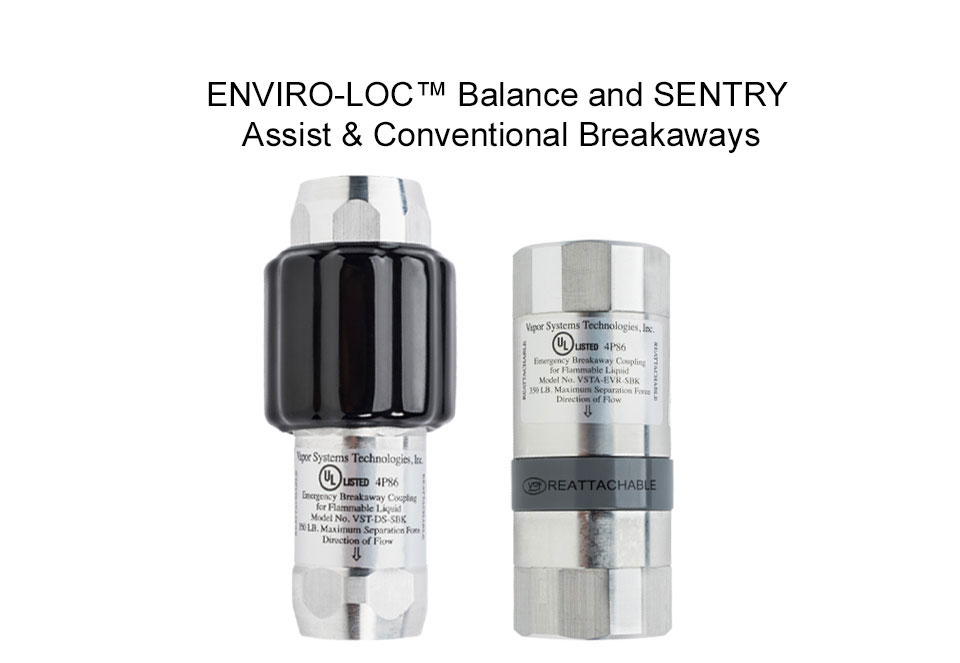 ENVIRO-LOC™ Balance and SENTRY
Assist & Conventional Breakaways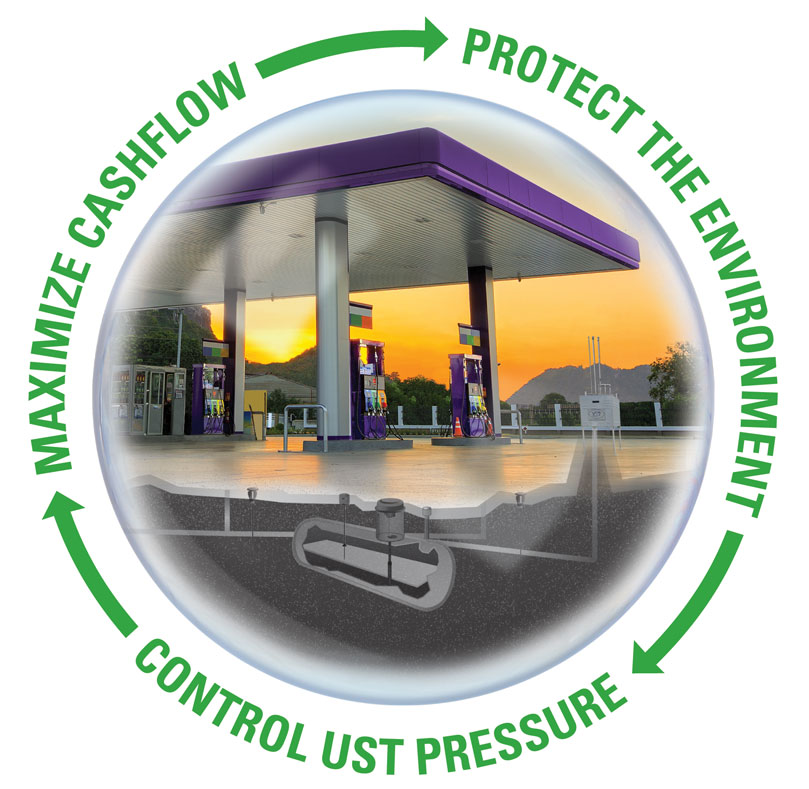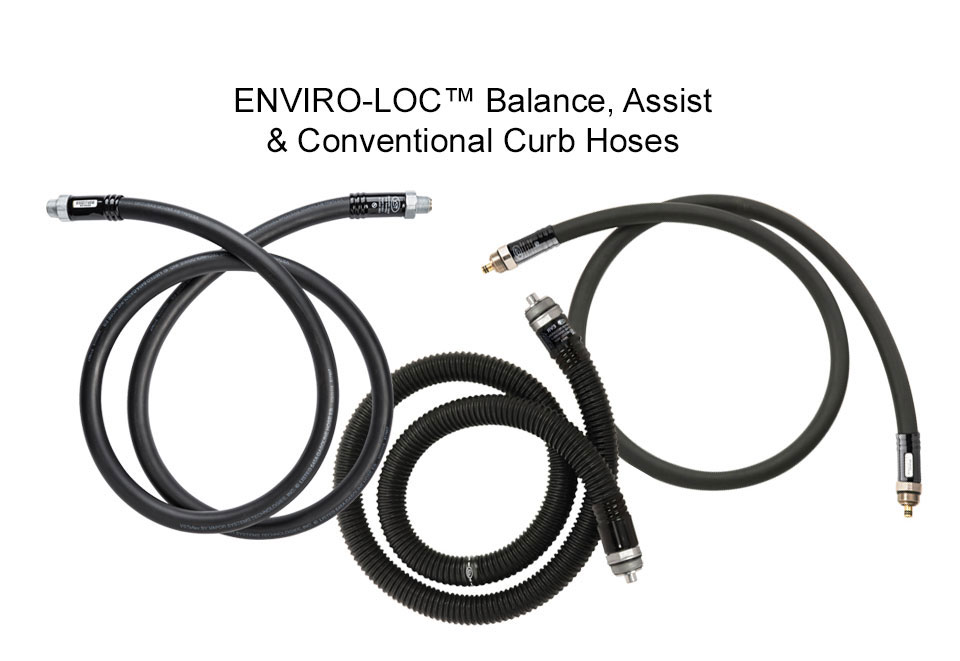 ENVIRO-LOC™ Balance, Assist
& Conventional Curb Hoses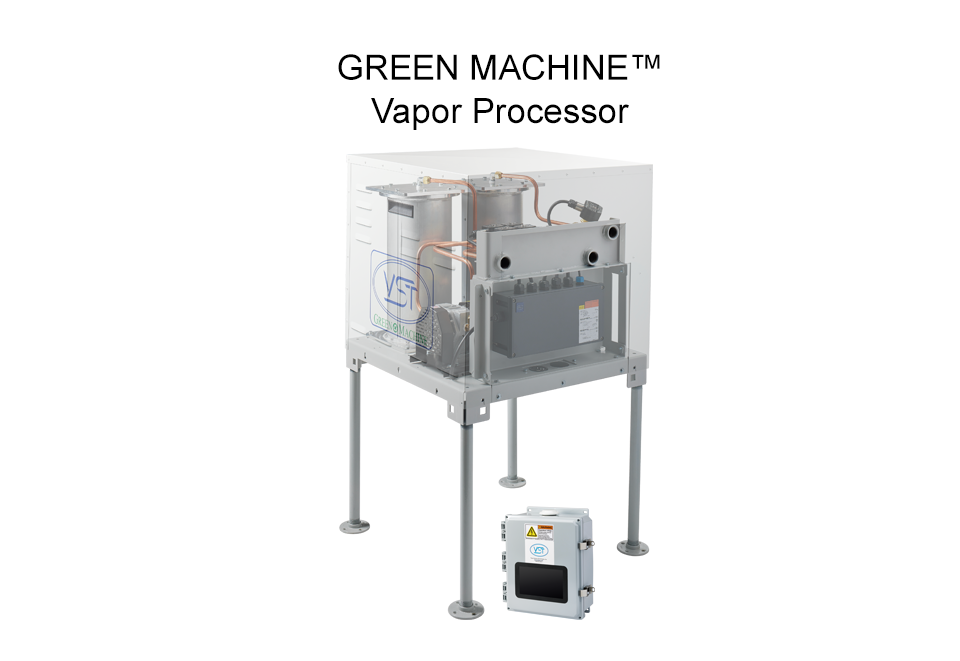 GREEN MACHINE™
Vapor Processor